Windshield Chip Repair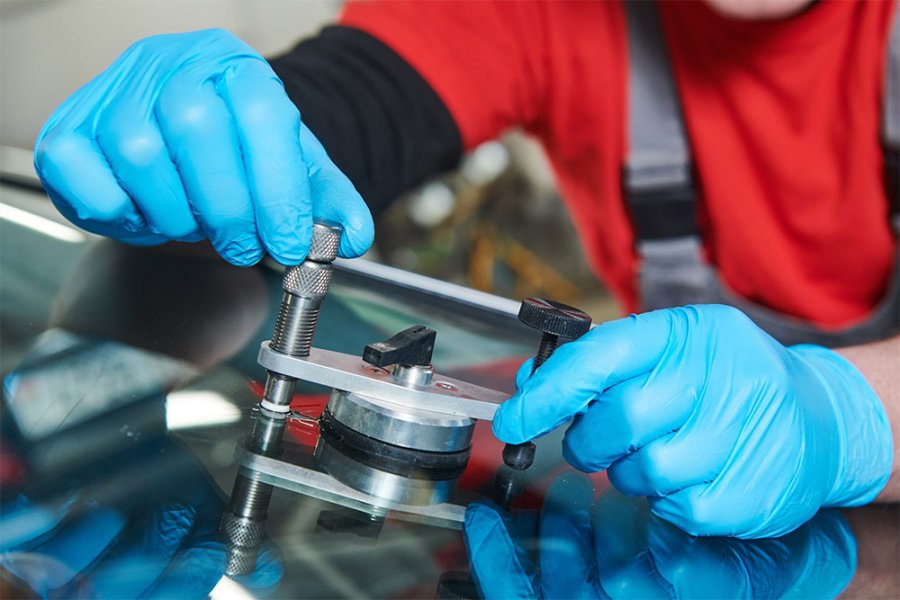 If you have a chip or small crack in your windshield, it is important to have it repaired as soon as possible. While a small chip may not seem like a big deal, it can quickly turn into a larger, more expensive problem if it is not addressed.
There are several benefits to repairing a windshield chip rather than replacing the entire windshield. First and foremost, repair is typically less expensive than replacement. This is because a repair only involves filling in the chip or crack with a special resin, while replacement requires removing and installing a new windshield.
In addition to being less expensive, repair is also generally faster than replacement. Depending on the size and location of the chip or crack, a repair can often be completed in just a few hours, while a replacement can take several days. This means that you can get back on the road faster and with less disruption to your schedule.
Another benefit of repair is that it is generally more environmentally friendly than replacement. A repair uses less material and generates less waste than a replacement, which makes it a more sustainable option.
At Scott's Automotive & Transmission, we offer high-quality windshield chip repair services to our customers. Our team of experienced technicians has the knowledge and expertise to fill in chips and cracks quickly and effectively, ensuring that your windshield is restored to its original strength and clarity. We use only the highest quality materials and equipment, and we stand behind the work we do with a 100% satisfaction guarantee.
If you have a chip or small crack in your windshield, don't hesitate to contact us. We would be happy to provide you with a free quote and answer any questions you may have. Our team is always ready to help, and we look forward to serving you. So, if you want to repair your windshield chip, we are just a call away.